QA Team
Dr. Awais M. Kamboh 
Director Quality Assurance
Off Tel:   (051) 9085-1431
Dr. Awais M. Kamboh leads the NUST Quality Assurance directorate which assists NUST institutes in improving the quality of their programs by helping them in compliance of the policies set forth by the academic council and governmental regulatory bodies.
Dr. Kamboh has a long association with NUST, which started in 1999, when he enrolled for undergraduate degree in Electrical Engineering. He was awarded the gold medal for his capstone project. Soon afterwards, NUST sponsored his higher education journey when he proceeded to University of Michigan, Ann Arbor for his MS degree, and then Michigan State University, East Lansing for his PhD, sponsored by NUST/HEC. During his doctoral studies he also spent a year at a technology startup as an integrated circuit designer. He received the best paper award at a prestigious conference in 2010. Dr. Kamboh received his doctorate in 2010 and joined NUST in the faculty of electrical engineering where he continues to teach.
Dr. Kamboh was awarded school's best researcher award in 2017. His research interests include brain–computer interfaces, mixed-signal integrated circuits, and embedded system designs for biomedical and signal processing applications. He established Pakistan's first EEG research lab with the support of his collaborators at University of Oldenburg, Germany, and University of Oxford, UK. He has won several national and international research grants, has published several research articles, and supervised graduate students.
During his teaching and research career, Dr. Kamboh has been involved with several universities in various capacities during his career including University of Michigan, Ann Arbor, USA, University of Oxford, UK, University of Jeddah, KSA, Michigan State University, East Lansing, USA, and George Mason University, Fairfax, USA.
Dr. Umer Asgher   
Deputy Director QA (Academic Audit & Accreditations)
Off Tel:  (051) 9085-1435
Dr. Umer Asgher assumed the office of Dy Director Quality Assurance (Academic Audit and Accreditation) – National University of Sciences and Technology (NUST) in September 2022. Before joining NUST, Dr Umer served at various key administrative and academic positions. Dr. Umer completed his Ph.D. Design Engineering with specialized in Artificial Intelligence (AI). He also accomplished M.S Computer Engineering, M.S Industrial Manufacturing Engineering and B.E Electrical Engineering from National University of Sciences and Technology (NUST). Dr. Umer has more than 18 years of Industrial and academic experience, working at various Technical, administrative, and Operational management positions including In-Charge Manager Technical & Operations at National Logistics Cell (NLC) – Ministry of Planning, Development (Min PD & SI),. Asst. Professor-NUST, Operations Engineer and Lead Specialist Officer (Mechatronics) at Ministry of Defence. In parallel, Dr. Umer also carries an outstanding academic and research portfolio with an excellent record of the research publications and projects with more than 60 peer reviewed publications, patents, and Books. Dr. Umer Asgher has the honor of bringing first ever Horizon 2020 (European Commission – Horizon 2020 – Research and Innovation Staff Exchange Evaluations (RISE) – MSCA-RISE-2018, Grant number: 823904) project to NUST in year 2018 and officially appointed CO-Principal Investigator of Project by the European Commission. Dr. Umer also chairs an International Conference focusing Cognitive ergonomics "ICCEP – Applied Human Factors Engineering conference (AHFE)" each year at USA. Dr. Umer research is primarily focused on Neuroergonomics, Brain Machine Interface and Artificial Intelligence (AI) in relation to the Human Factors engineering.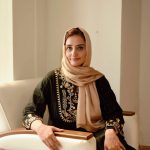 Ms Zainab Qadir
Snr. Assistant Director
(Academic Audit and Accreditation)
Off Tel:   (051) 9085-1436
Ms. Zainab Qadir holds a Master's degree in Business Administration with Human Resource as her major from Riphah International University, ​Islamabad. Prior to that she completed her graduation in English literature and is a recipient of various awards and positions in debates and declamation at National level.
Ms. Qadir has joined NUST in 2008 and is working as Assistant Director Academic Audit and Accreditation. Over the last twelve years she has been actively involved in processing, preparation and coordination of Academic Audit visits in all NUST Institutions.  She is also a part of team for preparation and conduct of Institutional Performance Evaluation (IPE) Review, MS / PhD Review and processing of NOCs for MS/PhD programs by HEC. Zainab also process the documents for accreditation with all accreditation agencies along-with process cases of honors, awards and memberships.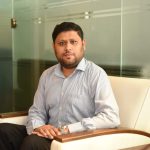 Engr. Usama Rashed  
Acting Deputy Director QA (International Rankings and Self-Assessment)
Off Tel:  (051) 9085-1440
Engr. Usama Rashed is working in NUST since April, 2018.  He has completed his bachelors in Electrical Engineering from UET Taxila. He holds two post-graduate degrees in Systems Engineering and International Management from National University of Sciences & Technology Pakistan and University of Grenoble Alpes France respectively. Earlier on, he has performed his duties as a Lecturer in Business Administration Department at the University of Sarghoda. He has also worked in CERAG labs as a Research Associate. He is performing his duties as Assistant Director International Rankings and Self-Assessment in Quality Assurance Directorate.