QA Team
Dr. Riaz Ahmad 
Director Quality Assurance
Off Tel:   (051) 9085-1431
Fax:         (051) 9085-1432
Dr. Riaz Ahmad is currently working as Director Quality Assurance and International Collaboration. Prior to this, he served as Director Research NUST for over three and half years. Before his appointment as Director, he held various senior positions as faculty member at NUST constituent institutions. He was among the founding members of School of Mechanical and Manufacturing at H-12 Campus, and worked as Vice Principal and HoD, Design and Manufacturing Engineering department. At College of Aeronautical (CAE) PAF, he served as Associate Professor and Training Adjutant at department of Aerospace Engineering. He twice served as Professor and Head of Industrial Engineering Department at College of Aeronautical Engineering.He earned his Bachelors of Engineering degree from NED University, Karachi in 1984, and Masters and PhD in the field of Aeronautical Manufacturing from Beijing University Aeronautics and Astronautics (BUAA) China. Beside Academics he has worked in the Aeronautical Industry from 1984-1997, and held various technical and managerial assignments, starting from field level to factory level aircraft maintenance. He has taught number of academic courses to undergraduate and post graduate students, beside supervising MS and PhD student research. He is author of over 50 research publications in National/International journals and conferences.
Engr. Syed Muhammad Toufique Zia Jafri  
Deputy Director QA (Self-Assessment)
Off Tel:  (051) 9085-1433
Engr. Syed Muhammad Toufique Zia Jafri has done Bachelor in Mechanical Engineering from University of Engineering and Technology Lahore (Taxila Campus).  He has done Masters in Art and Science of Warfare from Balochistan University, Quetta and Engineering Management from Abasyn University, Peshawar.  He s​erved in Pakistan Army for 28 x years and retired as Colonel. During his professional career in Pakistan Army, he served at various Instructional, Command and Staff appointments.  As instructor, he intimately remained involved in teaching, curriculum development / revision and matters related to Quality Assurance.  In recognition of his meritorious service and devotion to duty in discharge of military responsibilities, he was conferred upon the award of SITARA-I-IMTIAZ (Military).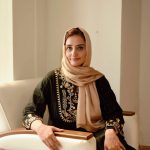 Ms Zainab Qadir
Assistant Director
(Academic Audit and Accreditation)
Off Tel:   (051) 9085-1436
Fax:       (051) 9085-1432​
Ms. Zainab Qadir holds a Master's degree in Business Administration with Human Resource as her major from Riphah International University, ​Islamabad. Prior to that she completed her graduation in English literature and is a recipient of various awards and positions in debates and declamation at National level.
Ms. Qadir has joined NUST in 2008 and is working as Assistant Director Academic Audit and Accreditation. Over the last twelve years she has been actively involved in processing, preparation and coordination of Academic Audit visits in all NUST Institutions.  She is also a part of team for preparation and conduct of Institutional Performance Evaluation (IPE) Review, MS / PhD Review and processing of NOCs for MS/PhD programs by HEC. Zainab also process the documents for accreditation with all accreditation agencies along-with process cases of honors, awards and memberships.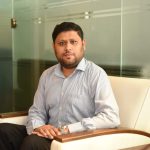 Engr. Usama Rashed  
Assistant Director QA (International Rankings and Self-Assessment)
Off Tel:  (051) 9085-1440
Engr. Usama Rashed is working in NUST since April, 2018.  He has completed his bachelors in Electrical Engineering from UET Taxila. He holds two post-graduate degrees in Systems Engineering and International Management from National University of Sciences & Technology Pakistan and University of Grenoble Alpes France respectively. Earlier on, he has performed his duties as a Lecturer in Business Administration Department at the University of Sarghoda. He has also worked in CERAG labs as a Research Associate. He is performing his duties as Assistant Director International Rankings and Self-Assessment in Quality Assurance Directorate.